Behind the Catholic Teachers' Lounge Podcast
Our Story
Jill and Colleen were introduced by a mutual friend who recognized their shared passion for connection and ideation across all levels of Catholic education. No matter the topic, these fast friends riff and rave about great ideas, best practices, people to know and things to do. Inclusion is their number one priority and everyone is welcome! Share your ideas today!
Faculty Members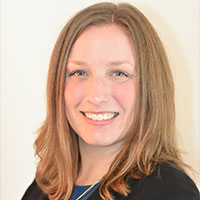 Jill Annable taught English and math at the middle school, high school, and collegiate level. She has served as assistant superintendent of Catholic schools in her diocese and was senior VP of programs for NCEA. Today she is president and CEO of West Catholic High School in Grand Rapids, Michigan and she serves as consultant for micro-schools and multi-age education.
Jill is the author of Greatness in Smallness: Effective Multiage Instruction in Catholic Microschools, and co-author of Greatness in Smallness: A Vision for Catholic Schools. Her greatest joy in the ministry of Catholic education is gathering with like-minded educators to spread best practices in teaching, learning, and school operations.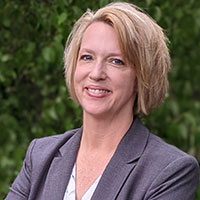 Colleen McCoy-Cejka has experience as a teacher, principal, assistant superintendent, curriculum director, and director of professional learning at NCEA. She co-founded two companies dedicated to school improvement, and she works as a professional development specialist, working with schools to create environments where all children can grow in faith and intellect.
Colleen is a founding board member of The Matthew 19:14 Project and a board member for the National Catholic Partnership on Disability. She is the co-author of Setting the Table: A Guide for Diversified Learner Program Development

Loyola Press is a premier Catholic educational publisher with over 100+ years of history and a mission to facilitate transformative experiences of God so families and individuals of all ages can lead purposeful lives with and for others. Creator of award-winning programs such as Voyages in English, Finding God, and Christ Our Life, Loyola Press is committed to accomplishing the latest in educational research and the never-ending rigor of striving for perfection.
Stay in the Know
Subscribe to our newsletter to stay up-to-date on podcast episodes, news, ideas, and more!